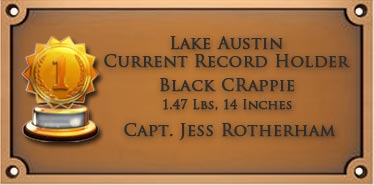 Crappie Fishing Guide Service For The Highland Lakes
Looking for a fishing guide service for the Highland Lakes? Texas Crappie Fishing Service offers year-round guided fishing in Lake Buchanan, Lake LBJ and Lake Austin with half or full day trips that are family friendly, while giving you the chance to catch a lake record crappie.
Professional guide Jess Rotherham has more than 35 years of crappie fishing experience, 21 of which have been spent in Texas. During that time, Jess has perfected a number of custom techniques that have led to lake records for crappie on Lake Austin (which was caught by a client.)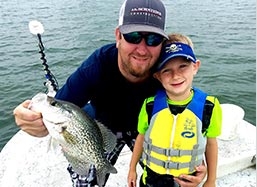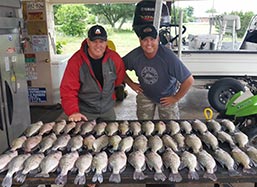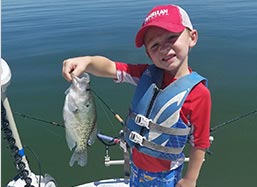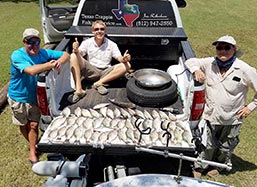 If you want a chance to experience some of the best fishing in the Highland Lakes area, give us a try and find out why we have so many repeat clients. All of your bait and gear is included. We also provide:
rods and reels
tackle
safety equipment
Professional Crappie Fishing Guide Lake Buchanan
Texas Parks and Wildlife identifies Lake Buchanan as a body of water that "produces many large white crappie each year." Captain Jess has spent well over a decade perfecting fishing techniques that target these big fish. Not only does he hold the lake record for white crappie, caught in March of 2011, his son Nolan holds the junior lake record for a white crappie caught just two weeks earlier.
We welcome families of serious fishermen and novices alike. We proudly offer Lake Buchanan crappie fishing charters throughout the year, including half and full-day charters that can be customized in a variety of ways. You can even fish for white bass if you let us know ahead of time.
Currently CAPT. Jess fishes
Lake LBJ, Lake Buchanan & Lake Austin
Crappie Fishing Guide Lake LBJ
The Texas P&W website says, "Lake LBJ's white crappie population is the best of any of the Highland Lakes chain." We run our 2020 Blazer Bay 2420 GTS equipped with a 2020 Mercury 300xl HP outboard engine, to the best fishing spots on this incredible lake, which is a local's favorite.
And make no mistake, there is no substitute for local knowledge when it comes to crappie fishing. Whether you live in Texas or are from out-of-state, fishing for crappie offers non-stop action and excitement for anglers of any skill level. If you've ever wanted to learn a few secrets about lure selection and presentation, our charters offer you the chance to get an experienced insider's perspective.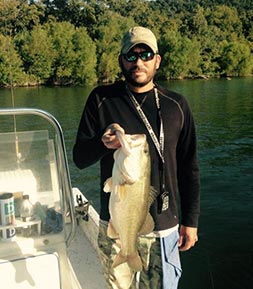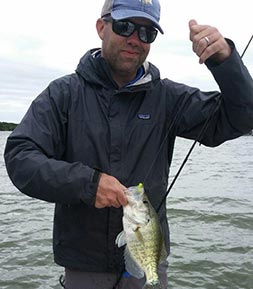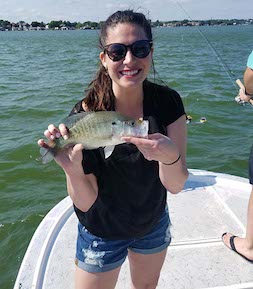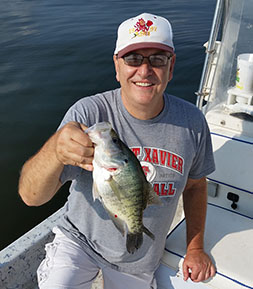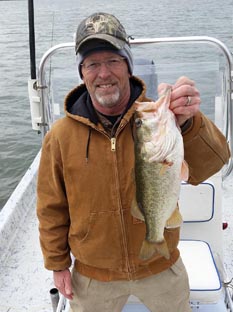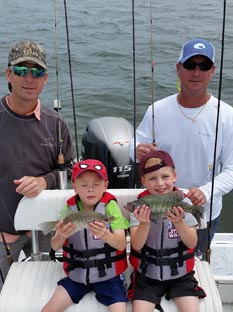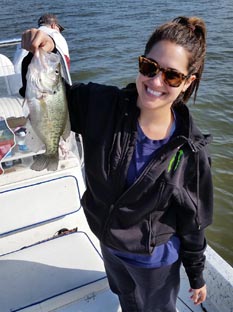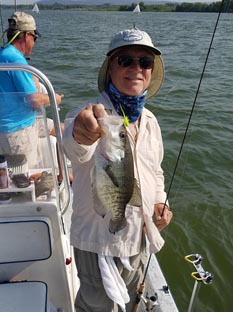 What To Expect On Our Crappie Fishing Adventures
Because we offer year-round crappie fishing in the Highland Lakes area, you should be aware of the weather and dress accordingly. We highly recommend bringing your own personal items like sunglasses, food snacks, and beverages. You also need to procure your own fishing license and a cooler with ice for your fish on your return trip home.
We use top-quality Bonehead Tackle rods and Shimano spinning reels, and our rods come in 8-foot and 4-foot sizes for fishermen of all ages. Our crappie fishing guide service for the highland lakes is geared toward the entire family, and we welcome kids of all ages. Take your son or daughter on a crappie fishing adventure and get them hooked on the sport at an early age. We will do everything we can to make your fishing trip enjoyable, exciting, and unforgettable.
Reserve your crappie fishing trip with Professional Guide, Jess Rotherham today, and experience the best finest crappie fishing in the great State of Texas. Call Now!